About 30 minutes by car from Atsumi Onsen, there are two places where you can encounter only here in Japan! In the mountain village region of the Atsumi, where often the harsh winter comes, we have long valued textiles made from bark and buckwheat noodles that sustained our lives. This course is about living, introducing the "Fukuei area" where you can encounter relaxing culture.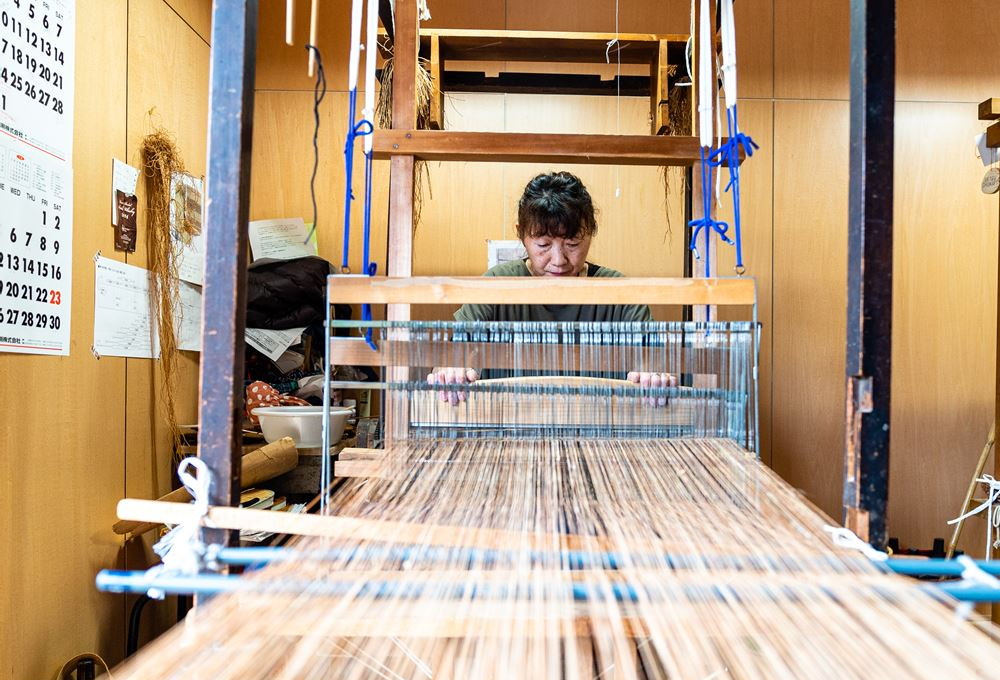 What did the Japanese people wear until the spread of cotton? Hemp is a typical ancient fiber, but in the Sekigawa area, the innermost part of the Atsumi area, the fiber of the linden bark was used and "shina weave" that spins yarn from linden is still inherited to this day. Shina weave is a valuable textile that can only be found in this area in Japan.
If you visit the Sekigawa Shina-Ori (Shina weave) Center, you will hear the sound of hand-woven yarn, making the sounds, "Dun dun dun". It makes you feel like you're lost in the world of old tales, but it's also a valuable place to see the craftsmen weaving.
After enjoying the tour and shopping, the next recommendation would be the "Shina-Ori coaster making experience" using a small loom. If you can experience the rhythm of the sounds, "Dun dun dun" by weaving through threads and recrossing your legs, you may feel more familiar with the culture of Sekigawa.
Click here for Sekigawa Shina-Ori Center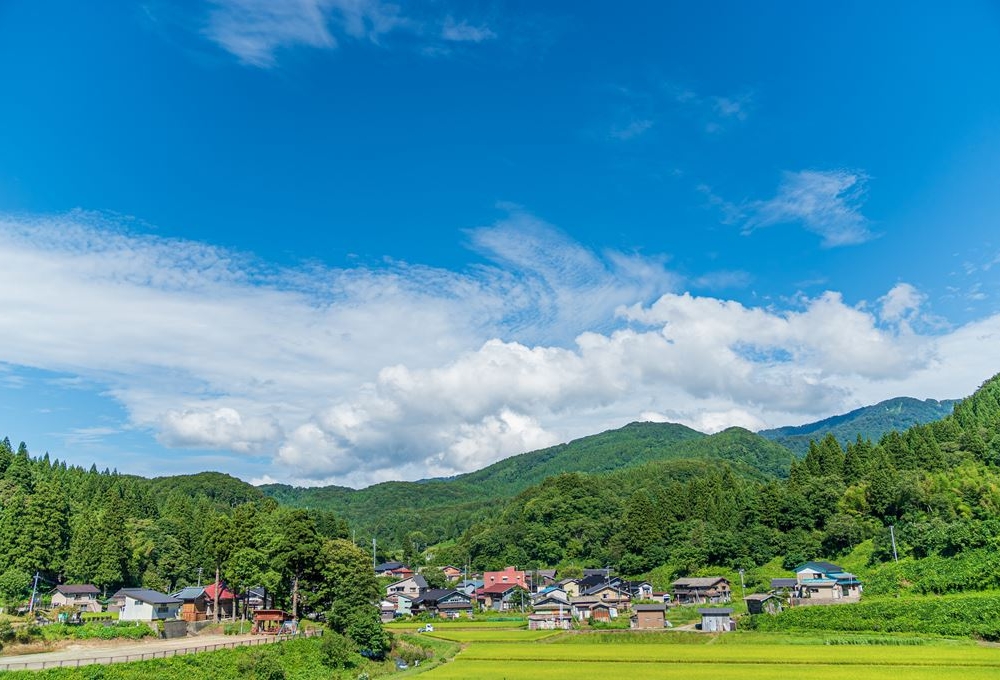 If you want to enjoy your free time of your trip, we recommend strolling around the village. The reason why we recommend it is because the small mountain villages in the Atsumi area still have a lot of old life. Dried edible wild plants, turnip washing, the smoke and scent of a wood stove, and the daily life of living with nature are just around the corner. Take a stroll out with a camera for an adventure and discover all that nature can provide.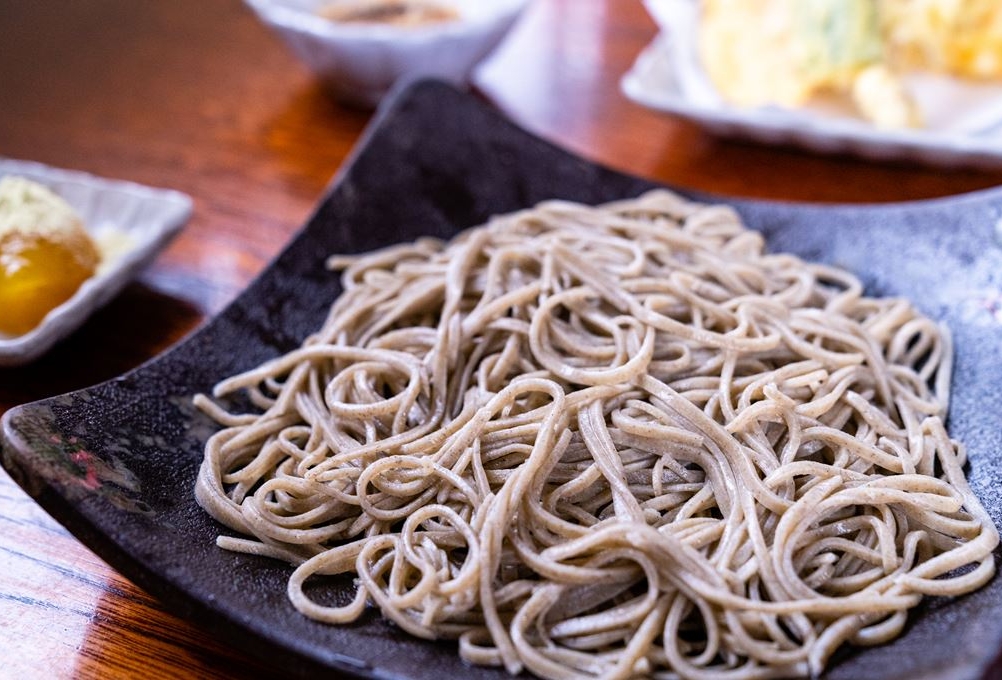 In the recent years in the Koesawa area, next to Sekigawa, the traditional crop "Koesawa Triangle Soba" was found. Traditional crops are crops that have been passed down from ancient times only to the land. In other words, this soba is a very valuable soba that can only be eaten in Koesawa, Japan.
As far as the taste of the dish goes, "A deep nutty fragrant taste!". You will be fascinated by the excellent taste. The soba comes with seasonal tempura, small sides, and bamboo wrap stick. All for that and only 1,200 yen including tax. Koesawa Triangle Soba is a must-have for Fukuei gourmet.